History
1950s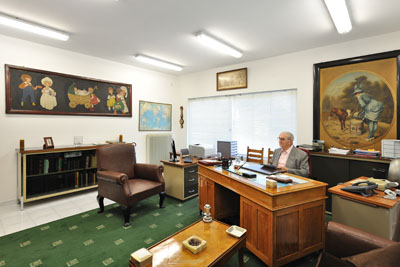 1954 – 1964: commercial agent (165 Riga Feraiou Street, Patras): representation and sales by order and on behalf of foreign firms in both foodstuff and beverages sector, as the main activity (pulses – Holland, Sudan & Turkey, smoked herrings – Holland, canned meat – France & Denmark, salted goods – Portugal, salted cod – Norway, dried octopus – Tunisia, nutsedge – Madagascar), as well as the portable tools sector, sheet metal (Germany, Austria).
1960s - 1970s

1960 – 1981: 1960 – 1981: representation (storage, trade and distribution) in Western Greece for "Ioannis Dritsas" S.A., exclusive representatives in Greece for the multinational Nestle group (71 Othonos Amalias & Pantanassis Streets, Patras)
1961 – 1976: general agent in Achaia for Onassis Lines Olympic Airways and Olympic Cruises
1979: converted to an S.A. with family shareholding composition.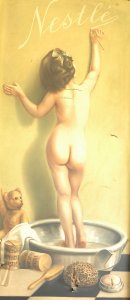 1980s

1982: local distributor for Nestle Hellas S.A. in Western Greece (coffees, beverages, cooking preparations, chocolates & confectionery, child nutrition, mineral waters, breakfast cereals, pet food)
1990s

Investments
1992: relocation to privately owned facilities at Aktaion Patras (5,000 m2 property, 1,100 m2 warehouse, 460 m2 offices)
1996: second privately owned warehouse (3,500 m2 property, 1,500 m2 warehouse) at a distance of 150 m from the first warehouse.
Commercial associations
1996 L'Oreal Hellas S.A. (L'Oreal and Garnier brands of consumer cosmetics)
2000s

Investments - Certifications
2000: construction of cooling chambers facilities
2004, 2007: Certifications with a 3-year validity under ISO 9001:2000 (DQS) and HACCP / ELOT standard 1416 (DQS)
2007: computerised inventory management system (logistics) and construction of second complex of three cooling chambers.
Commercial associations

2001: Colgate-Palmolive (home, fabric, oral and personal care products)
2003: L'Oreal Professionnel (professional hair products)
2006: Optima S.A. (cheese, dairy products)
2010s

Investments - Certifications
2011, 2014, 2017: Certifications with a 3-year validity under ISO 9001:2008 (DQS / IQNet) and ISO 22000:2005 /HACCP (DQS)
2016: warehouse in Zakynthos (1,500 m2, 400 m2 covered area)
2018: construction of third cooling chamber
Commercial associations
2012: Essie (nail polish and care products)
2012: Ioniki Sfoliata S.A. (frozen dough - puff pastry products)
2013: Binis S.A. (Practic – personal care & hygiene products)
2014: Perfetti Van Melle Hellas S.A. (chewing gum, candy, lollipops)
2014: Johnson & Johnson Consumer Products S.A. (cosmetic products)
2015: Agrino – Ef. Ge. Pistiolas S.A. (rice, pulses)
2017: Optima Pastry (confectionery raw materials)
2018: Haitoglou Bros S.A. (sesame, halvah, tahini and various foodstuff)
2018: Soya Hellas (margarins, vegetable fats, seed oils)
2018: Foodstuff Ltd (confectionery, ice cream, bakery and cooking mixes)
2019: Henkel Hellas S.A. (laundry and home care products)


2020s

Investments - Certifications
2021: Spetseris Boutique de Beaute (29 Patreos Str. Patras), operation of a cosmetics store for the beauty professional.
Commercial associations
2020: Artizan Hellas S.A. - SwitzGroup (confectionery and bakery raw materials, fats, frozen sweets and pastries)
2021: Peggy Sage Paris (nail lacquers, nail care, artificial nail construction, nail art, accessories, makeup, hair removal, skincare)
The Company today

Annual turnover = 9.500.000€
Customers = 2000+ TINs
Staff = 47 people
Warehouses = 3 (3.000m2)
Distribution trucks = 7
Sales Mini vans = 15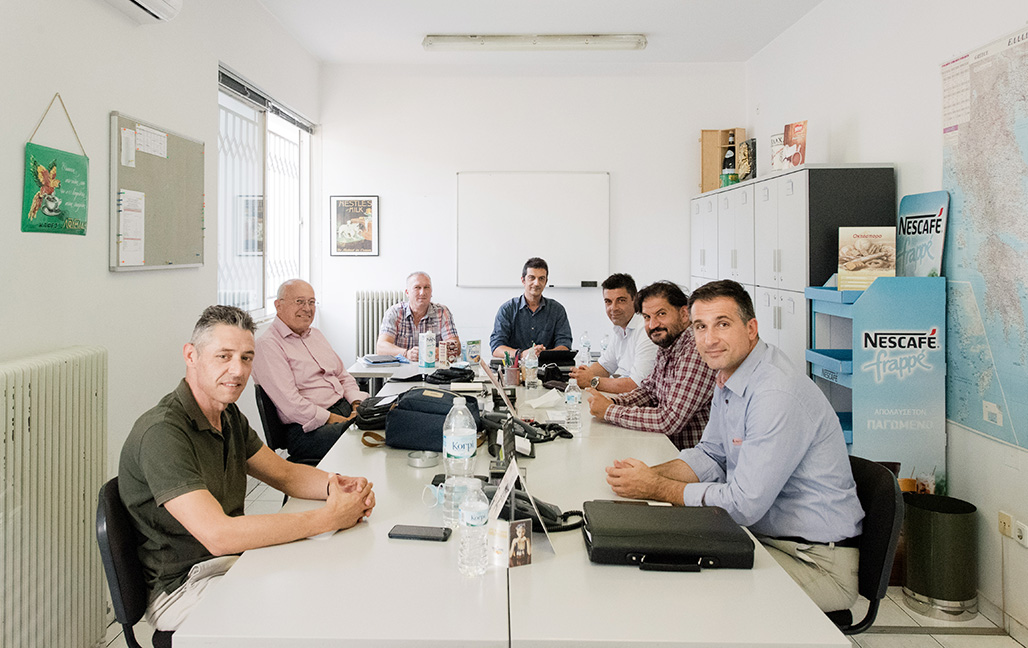 Past Commercial associations
1998 – 2009: Energizer Hellas S.A., (batteries, torches, razor blades)
2000 – 2006: Nestle ice creams
2005 – 2012: Alfa A. Koukoutaris S.A. (frozen dough - puff pastry products)
2007 – 2013: K.E. Kalamarakis - Kalas S.A. (salt, salads, dressings, salted cod)
2003 – 2020: Matrix (professional hair products)
2011 – 2016: Epirus Meat Industry (VIKI cold cuts)
2013 – 2016: McCain (import of frozen potatoes & finger food)
2014 – 2017: Kalloni S.A. (salted fish, fish fillets, smoked fish, fish roe)
2015 – 2017: D. Papadeas I.K.E. [Private Equity Company] (Messino vinegar)
2016 – 2019: Patras Papermills S.A. (Elite tissue)
2016 – 2019: Palamidis S.A. (Pal kitchenware)
2017 – 2019: Eureka Hellas S.A. (household care products, insecticides / insect repellents)
2019 - 2021: Softex (baby diapers, incontinence products)